Royal Federation of Nations Foreign Update
January
Written By: G.S. Patton Jr.
Secretary-General (Head of Government):
Danubium
Secretary of Intelligence and Defense:
Mongolia3
Secretary of Foreign Affairs:
George S. Patton Jr.
Secretary of the Interior:
?
Secretary of Internal Security: Kknight
Secretary of the Treasury:
Lucus Casius
------
President of the Federation Council:
Tadin
Supreme Court Magistrate:
Alancar
Chairman/WA Delegate:
?
Hello Allied Nations,
Since the last update the RFN has gone through some changes. We elected a new Chairman and started on our journey without a founder. Though we are still working out the bugs we are back on track. The military has been able to go back on duty and are performing their missions without delay. Once again I thank all who helped during our time of despair. The members of the RFN would like to tell you that we will be their for each and every one of you no matter the need. We have seen the confidence you have in our fairly new region. We thank YOU.
Respectfully,
G.S. Patton Jr.
Secretary of Foreign Affairs
New Year Elections
The candidates for Secretary General were the incumbent Danubium, Mongolia3 and Lucus Casius. Both Danu and Mongolia are very popular in the RFN. Danubium running the government since its beginnings and Mongolia3 running the military as Secretary of Intel and Defense. Lucus was very new at the time arriving from the fading region of Nabban.
The popularity of the incumbent and the Secretary of Intel and Defense ended the vote as a tie. So another vote was held between Danu and Mongolia.
In the end Danubium became the Secretary General.
The candidates for Council President was the incumbent, Tadin, Secretary of Foreign Affairs, George S. Patton Jr. and Prem. Isabella Zulena IV.
The vote ended with Tadin as continuing his job as Council President.
The Candidates for Supreme Court Magistrate were the Incumbent, Alancar, and former Secretary of Intel and Defense, Uber.
Alancar took the election and is continuing his job.
Closing Down Embassies
I, the Secretary of Foreign Affairs, have shut down two embassies within the RFN since the last update. The embassies were for the regions of The Holy Imperium Nabban and The Principality of Wales.
As a member of Nabban myself I watched her loose many members and drop in activity. Each day the region was loosing a good 3 nations because they ceased to exist.
In The Principality of Wales, run by our own Mongolai3, has barely any activity at all and without a foreign adviser to send updates to its embassy here I decided to shut them down.
If either region becomes active again I will be willing to reopen relations with them.
Alancar's Top "Most Tasty Malesof the RFN"
Though I don't really want to post this here is the list:
1:Lemon
2:Lucus Casius
3:Alancar
4:Mongolia
5:Saposhiente
6:Danu
7:NMC
8:Kknight
9:Benzei
10:Sedge
11:Devestation
12:Tadin
13:Juken
14:Blue
15: Dyr
...
20:Vasquez
...
28:Fliyan
...
46:Uber
And finally: VEGITA WHAT DOES THE SCOUTER SAY ABOUT PATTON'S POSITION ON THE LIST???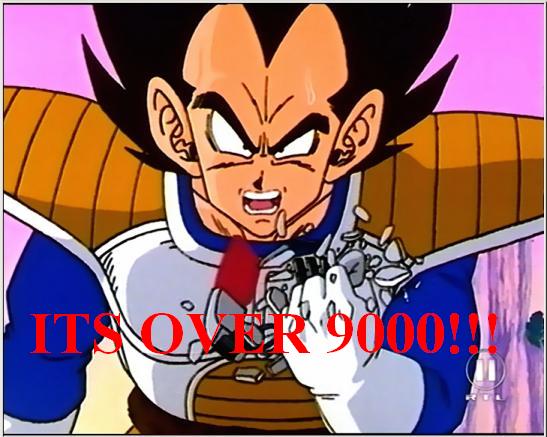 >9,000: Patton
Well it seems Alancar thinks I'm not sexy. Well that's not what he says we are alone. He is a very creepy man.

Chairman/WA Delegate Inactive
Our Chairman elected a few weeks before the official election on New Years, has been inactive for a very long time. Despite efforts of The Secretariat to contact him by PM, Telegram and email we get no response. So we have decided to hold an election for a new Chairman to hold the WA Delegate seat. But there seems to be a problem. The requirements for becoming Chairman are serving in two federation council terms (4 Months) and
proposing two pieces of legislation. One of which has to be approved. This was installed so that we do not get a spy in our region that befriends us and runs and wins the WA Delegate position and takes over the region. The only thing is is that all the members that meet this requirement are either in the Military (Uses WA elsewhere) or are already government officials that cannot take another office.
The Secretariat has decided to issue a Regional Executive Order that suspends all requirements for the position. So far their are two candidate for the position.
They are Uber and Lucus Casius. Hopefully there will be more.
Census Polls
Here are some recent polls in the census office:
Do You Miss The Founder Blluedevil?
Yes 3 votes 33%
No 3 Votes 33%
Yes very very very much. Plz recruit. 3 Votes 33%
Total: 9 Votes
Of course this poll was produced by Bllue himself.
Our next poll is the Poll of the Week:
Are you voting in this poll?
| | | | |
| --- | --- | --- | --- |
| No | | 12% | [ 1 ] |
| Nope | | 0% | [ 0 ] |
| Not at all | | 0% | [ 0 ] |
| Negative, sir | | 25% | [ 2 ] |
| Of course not | | 0% | [ 0 ] |
| Making that assumption would be false. | | 12% | [ 1 ] |
| Do I look like I am? Because I'm not. | | 25% | [ 2 ] |
| How ludicrous. I never vote in polls. | | 12% | [ 1 ] |
| Is this thing not on? I said, NO! | | 12% | [ 1 ] |
| Are you kidding? I never read the census office. Not once. | | 0% | [ 0 ] |
Total Votes : 8
Well that is the end of our foreign update.