April 2010 UpdateExceptio probat regulam de rebus non exceptis Nations -
227
WA Delegate -
His Supreme Majesty Fioteria II
NationStates Ranking -
21st
Monarch -
His Supreme Majesty Fioteria II, by the
Grace of God King
Prime Minister -
In Election - Kay as
Acting
Deputy Prime Minister -
Temporary - The Rt. Hon.
Nicholas
Lord Chancellor -
Julian Anumia
Speaker of the House of Commons -
The Rt. Hon. Lady Jane Grey
Speaker of the House of Lords -
Livenda
Secretary of the Home Office -
Seanzyland
Minister of Culture, Media and Sport -
The Rt.
Hon. Nicholas
Recruitment Minister -
Vacant (Temporary: Skizzy
Lizzy)
Secretary of Foreign Affairs -
The Rt. Hon. Karatakgh
Members of the House of Commons -
Moffett
Lady Jane Grey
Karatakgh
Meisou
Tamashii
Nicholas
Announcements
*Recruitment
Contest: April 19-26
*Elections for PM: This Weekend
*One
adoption this term: Karatakgh adopted by His Majesty Fioteria II &
Queen Hannah Grey
*R v. Peter: Awaiting Ruling
House of Commons and House of Lords
*The Direct Democracy Act: (From
Commons) Tied commons, speaker voted for, moved to Lords. Lords looking
like they don\'t like this bill.
*The Speech Act 2010: (From Lords)
Lords, second reading
*The Government Activity Act: Passed Lords on
11th. Awaiting Commons.
*The Office Workspace Act: (From Commons)
Voted. Against. Reopened debate.
*Note, His majesty Fioteria stopped
by the Commons temporarily for the speaker.
WA Preposal Votes:
Drug Trafficking Act - Open
Internet Net
Neutrality Act - FOR
Repeal Condemn Ninja Pirate awesome town - Open
Condemn
Aegara - 10/0 AGAINST
WA Numeration and Units Act - FOR
Condemn
Ninja Pirate awesome town - AGAINST
Microcredit and Microgrants -
AGAINST
Commend Yelda - 5/5/1 Delegate Voted For to break tie
Meteorological
Cooperation - FOR
Home Office Shake-Up...No Wait A Foreign Office Shake-Up...No Wait A Culture Office Shake-Up...Let\'s Just Throw The Cabinet In A Blender
Kay, the
acting Prime Minister, has asked for elections to be called. This comes
after Moffett had resigned because of IRL. The then acting PM has yet to
comment on reasons why the elections were called. Though contraire to
normal, the House of Commons will not go into an election until the end
of the month.
Quote :

King Fioteria II:
I would normally call for General Elections at this time, but I
feel that it would be unfair to one particular member of the region who
would not be able to properly defend their seat. So, a House of Commons
election will not take place at this time. Instead it will occur at its
normal time at the end of the month.
The Prime minister
position this term will be longer than normal. This one will last till
the end of June. So far Nicholas & Skizzy Lizzy & Karatakgh have
signed up.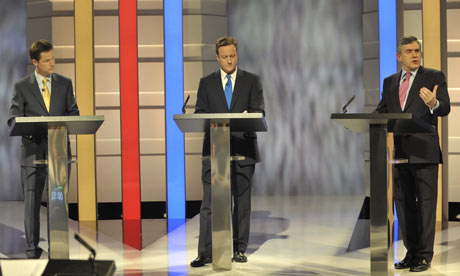 The
debate has been heated as candidates gear up for the actual election.
Questions pertaining to Culture, Recruitment, and the Foreign Office
have been asked at this point.
Important!!! CITIZEN UPDATE
Recently there has been a citizen update for
Hampshire. If your nation has expired please remember to reactivate it.
Also, at this point, you will have to stop by the home office to note
that to them.
Nivogal banned
His
Majesty Fioteria II has banned Nivogal from Hampshire. He has done this
as an administrative action, not a Government action. Criticism has come
up not on whether this should be done or not, but rather if this is
legal in Hampshire. This has already amounted to 6 pages of talk as of
Friday, April 16th. The king has declared it an act of the Forum
Administrator.
Quote :

King Fioteria II:
When members start
involving members in activities that they don\'t feel comfortable with
then we will be dealing with Out of Character suspensions. Many of my
friends, on here and friends who do not play NationStates, have
approached me and told me that Nivogal has stalked them in order to get a
hold of me or for other reasons such as personal information.
While
we may have the occasional rabble rouser, if they do something wrong,
they will be dealt with in in-game courts. There is no administrative
abuse in this case and there will not be any under my watch. If I
committed the unlawful use of powers myself, I assure you I would have
the integrity to step down from every position of power that I hold.

April Fools Joke
As many
already know, we had a nice joke out on April 1st where Fio pretended to
step down. Some people saw that he was part of the Admin group still
and put it down. Anumia was the person to take over and had many radical
reforms. It was going to convert this region from a constitutional
monarchy to anarchy. Many fell for it, but it was changed within 24
hours.
This update was brought to you
by:
The Palace of Hampshire &
the Hampshirean Ministry of Foreign Affairs
Click
Here For Our:
--
RMB
---
Forum
--
Errrrgh, I need to get used to your formatting setup. I apologize for the dirty look.

Anywho (assuming you don't need to strain too hard to read it -_-) I hope you all enjoy this! Be sure to ask me any questions if you have any.